Tech Talks: Talent Sourcing: The Art of Finding, Leading and Engaging Talent
Date and Time
Tuesday Jul 7, 2015
5:30 PM - 6:30 PM CDT
Location
The Learning Center at the Entrepreneur Center
41 Peabody Street
Nashville
Fees/Admission
Free to members of the NTC, EC, Chamber and WiTT
​$10 non-members
Tech Talks: Talent Sourcing: The Art ...
Description
The Nashville Technology Council has once again partnered with our friends at the Nashville Entrepreneur Center to bring back last year's popular speaker series, Tech Talks.
Thank you to our awesome sponsor! We appreciate your support of the Tech Talk series
Talent Sourcing: The Art of Finding, Leading, and Engaging Talent

Entrepreneurs, executives and magazines mistakenly

believe that starting and building a company

should be driven by a charismatic Founder/CEO that can attract the best talent to support that leader.

Yet, building a truly great team that can grow and sustain a company is significantly less about the entrepreneur themselves and much more about finding a diverse and evolving team that embraces a shared sense of purpose/mission, which the company can fullfill by working together as an organization.

Hear from Christopher Parks, founder of several companies, including Change Healthcare (which made the news last year when they were purchased by Emdeon). He'll share his six most impactful, yet simple rules that helped guide him and the organization as CH's team grew from four to 80 people within six years, keeping culture and the company's mission at the

center of it all

.
About Our Speaker
Christopher Parks
Founder and Chief Development Officer, Change Healthcare Corporation
Christopher Parks is a husband and dad; a founder of several Nashville-based companies; and has a mildly dry sense of humor.

After Christopher's parents passed away within a year of one another, he founded Change Healthcare in 2007 to fulfill a promise he made to his mother to "do something" to help people navigate and better understand their healthcare. It was a naive promise at the time, but one that motivated him in the beginning and sustains him to this day. Today, Change Healthcare is one the most prominent companies in the healthcare consumer engagement and transparency space that was recently acquired by Emdeon in November 2014.

Prior to founding Change Healthcare, Christopher held several senior-level positions with Global Healthcare Exchange, a healthcare purchasing aggregator. He also previously served Hutcheson Medical Center as Director of Managed Care Services; National Seating and Mobility as Regional Director of Operations; HealthCare Microsystems as Senior Consultant and Implementation Manager; and Healthways as a Program Director. In 2008, Christopher was named a "Healthcare Hero" by the Nashville Business Journal. He is also credited with helping Change Healthcare achieve rankings on Modern Healthcare's "100 Best Places to Work in Healthcare" list in both 2013 and 2014.

Christopher earned his bachelor's degree from Middle Tennessee State University. His entrepreneurial spirit was evident even in these early years, when he started an import/export company based in Bali, Indonesia with his best friend (and, yes, they are still best friends).
Tech Talks are brought to you, Nashville, via our partnership with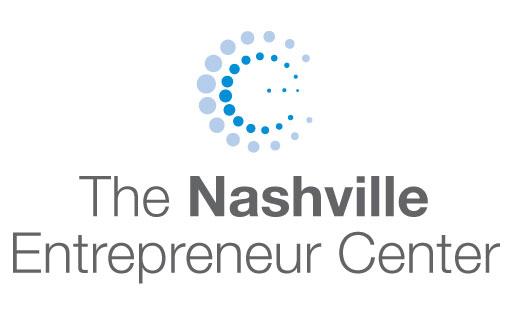 .